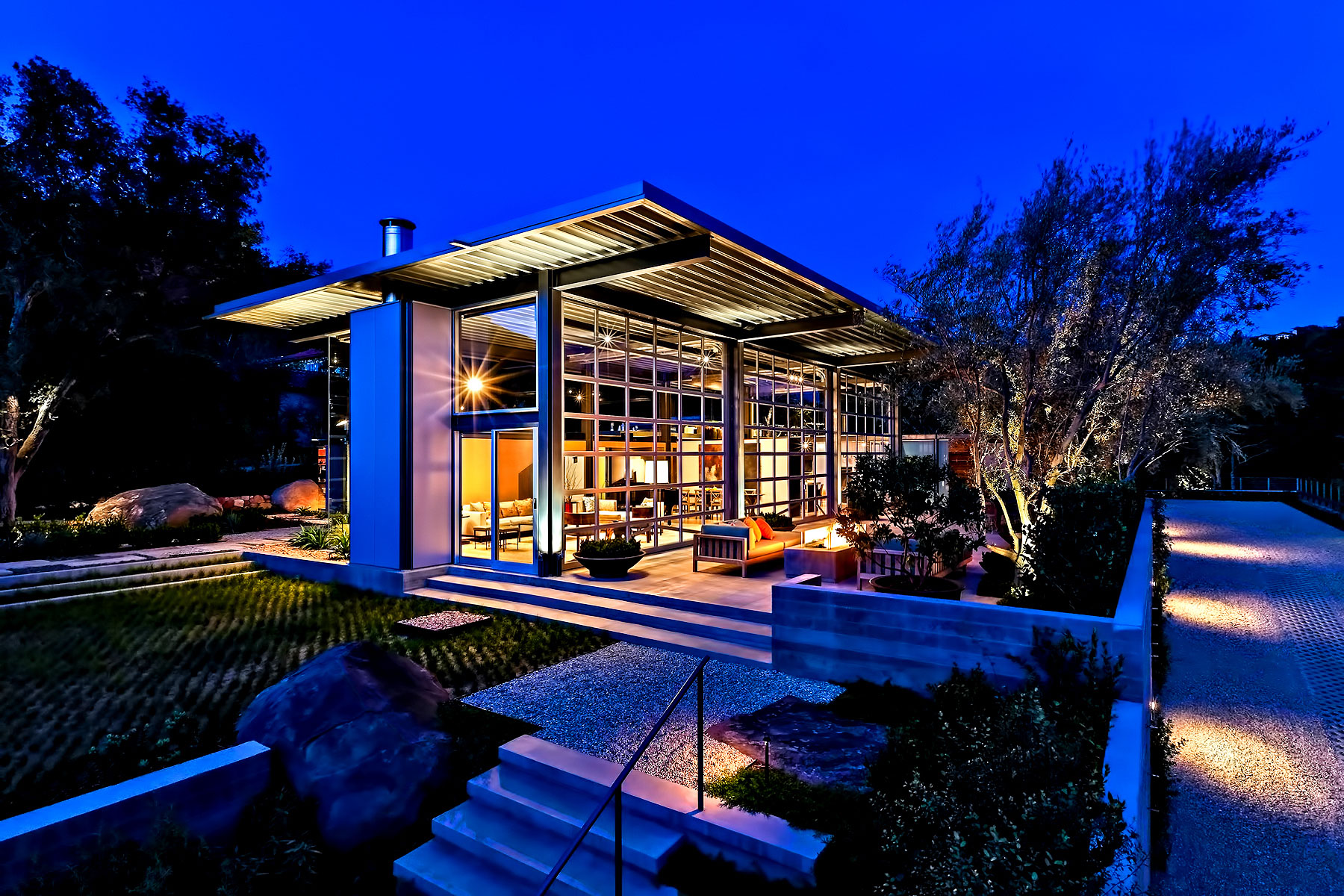 Size: 4,500 sq. ft.
Built: 2009
The Ladera Residence was designed with the influence of a Binuclear House concept with unique living and sleeping pavilions. The separate wings of the home, one for entertaining and the other for a private retreat, offer balance to the living spaces.
Located high on the hills above Montecito, the residence is situated on the California coast in a breezy seaside environment, which experiences a temperate Mediterranean climate with cool onshore breezes offering the perfect natural air conditioning.
Constructed with exposed steel, glass, concrete, and metal paneling, the residence was created to be as open as possible with sliding glass doors and windows that can be fully opened and closed quickly to adjust the interior climate conditions for the occupant's comfort.
Architect: Barton Meyers Associates
Landscape: Rios Clementi Hale Studios
Photography: Ciro Coelho