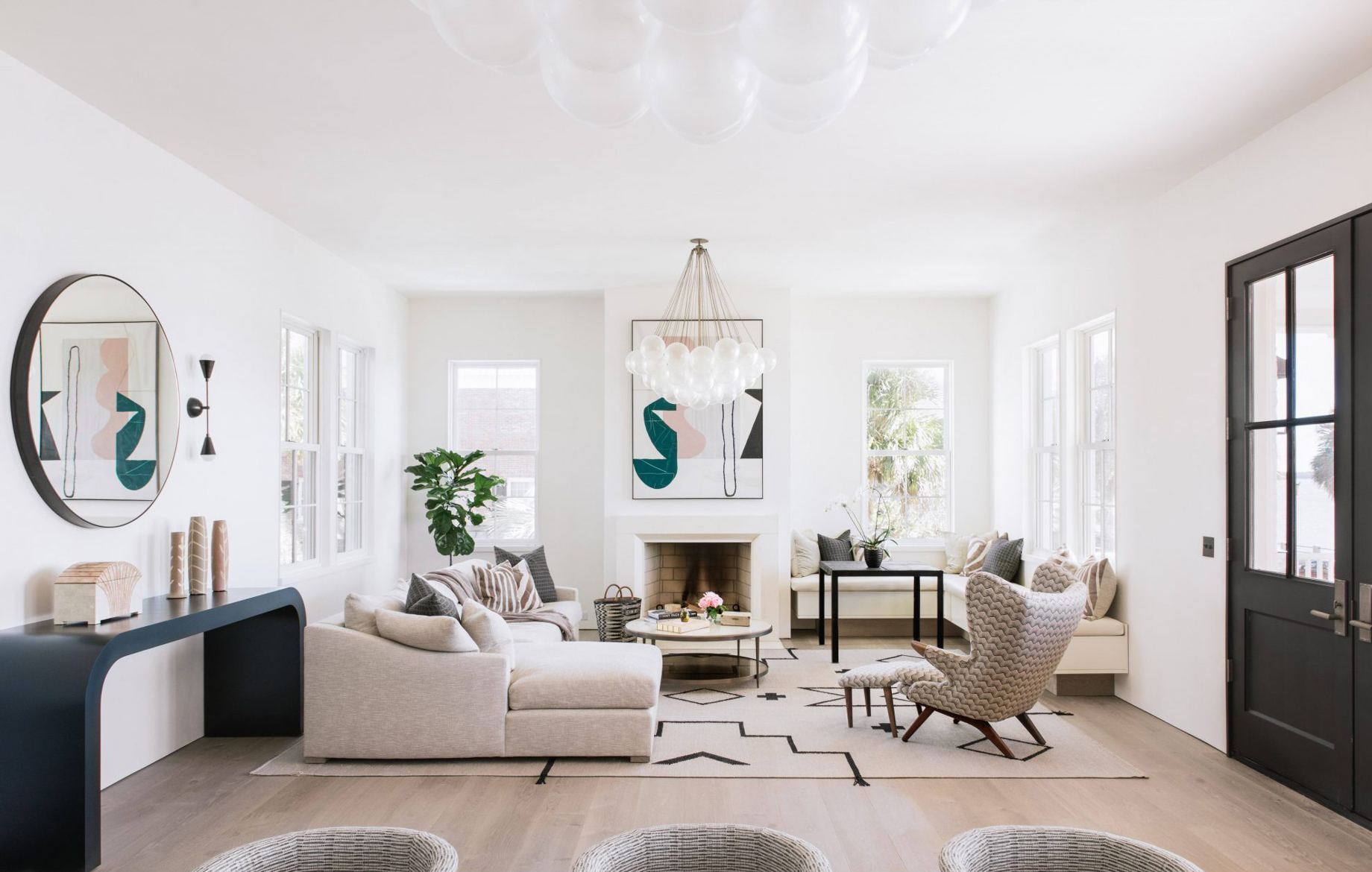 Type: Interior Design
Style: Modern Contemporary
Status: Realized
This haute Charleston Battery home on the tip of the peninsula, embraces an interior uptown downtown design esthetic with clean-lined modernity while paying homage to the neighborhood's historical aesthetic. The exterior blends in perfectly with the historic waterfront neighborhood's neoclassical architecture, while the interior delivers on the owner's desire for a clean and almost Scandinavian base design.
With an affinity for edgy-yet-sophisticated interiors, designer Courtney Bishop was eager to keep the interior of the home modern. Pairing a neutral color pallet throughout the house, but incorporating pops of color, Bishop designed an inviting home that brings a fresh look to the interior spaces contrasted avant-garde furnishings and textiles.
The interior theme blends beautifully throughout the spaces to create a modern interior with an edge. It delivers an uptown downtown vibe that brings a bit of fusion between New York style to Southern comfort. While subtle details and modern touches define this home's aesthetic, it's the classic and formal elements that recall the elegance and tradition of Charleston's historical homes.
Designer: Courtney Bishop Design
Name: Uptown Downtown
Property: House
Location: Charleston, SC, USA
Year: 2019